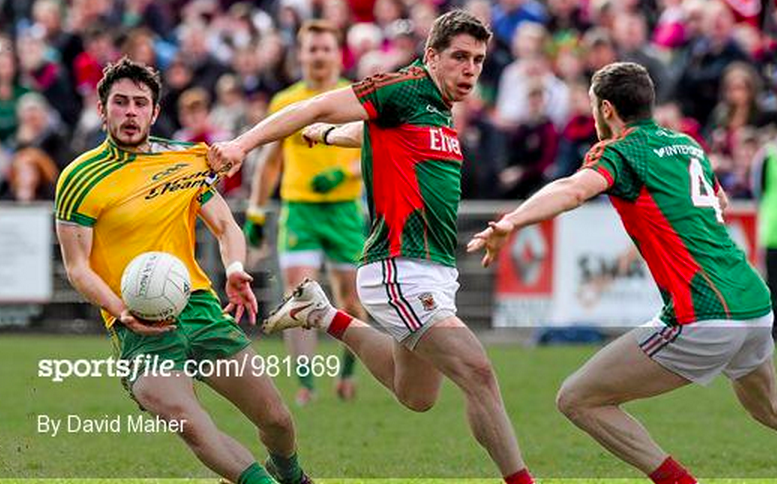 Seven weeks to go before the All-Ireland final; only three more matches after this weekend, and the Championship has Not Yet Caught Fire™. Will this be the weekend it finally happens?
The lay of the land is that six of the top seven-ranked teams remain. 3rd plays 4th for the chance to face the team in 1st; 5th plays 7th with the winner facing the team in 2nd. It's weighted well, if only the teams can provide the spark.
All-Ireland SFC quarter-finals
Mayo (4th, 1797) v. Donegal (3rd, 1816)
After already predicting Westmeath v Fermanagh could be The Match Of The Season, we hereby revoke the previous prediction and suggest that this one may in fact be the closest game of the year. There's virtually nothing between these sides in Elo terms – Donegal are favourites by 52.2% – but that's only off the back of their strong win over Galway. Mayo were higher-rated otherwise.
There are conflicting intuitions here. After their loss to Monaghan, Donegal will now only have a week between their win over Galway and their clash with Mayo. Fatigue might be a slight issue. But on the other side, their own win over Galway is as far as Mayo have been pushed all year: after destroying Sligo, is it possible to turn on the style and deal with the muscular menace of the perennial Ulster contenders?
To further put the game on tenterhooks: the League match between the two was a draw.
Monaghan (5th, 1742) v. Tyrone (7th, 1644)
There's a little more of a gap between these two sides, but despite going into the game as Ulster champions, Monaghan are far from a dead cert in this clash against a Tyrone team which has successfully navigated all four rounds of the qualifiers after their opening-day loss to Donegal. After starting the summer with the dull thud of a dead cat bouncing, Mickey Harte's team have managed to brush off some cobwebs and progressively improved to look like something resembling (albeit not replicating) the famed squads of olde.
Monaghan, on the flip side, beat Donegal but got that far by the benefit of a relatively comfortable draw in the Ulster championship. They'll be thankful that their sternest test thus far was also on their last day out.
Monaghan get Elo's nod by 61.1% but one suspects there might not be much in this by the final whistle.