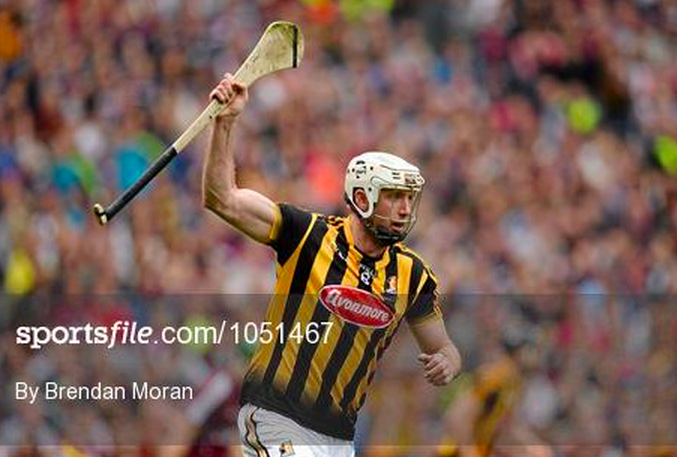 IT WAS NOT a champagne season, it must be said. And while the final looked to be genuinely in the balance for 45 minutes or so, the nature of Kilkenny's late dominance meant that even Galway's injury-time goal would not be enough to inject some excitement.
Kilkenny may not be as outwardly overjoyed about their 36th All-Ireland but outsiders have to realise that being top dogs – or rather, Top Cats – is the new normal on Noreside. The team's identity is to be All-Ireland champions; anything other is a source of tragedy (see the loss of the 2010 final, and the back-door travails of 2013).
In the grand scheme of recent years, this Kilkenny team are not the greatest – but one of the beauties of our Elo model is that we can compare the sides with their predecessors. The Cats finish the year with an Elo rating of 2280, slightly higher than their final outcome last year (2267) or 2011 (2220). Only the winners of 2012 – again, over Galway – had a higher rating at the end of a recent season (2306 – which would have been higher had Galway not pushed them to a replay).
So, in short, this Kilkenny side might not be the greatest of recent years – but in the grand scheme of things, they're no pushovers either. And they have the medals to prove it.
Galway end the year in third, with Waterford and Cork bringing up the top five. Tipperary's narrow semi-final defeat sees them hang onto second place over the winter. It's a placing they would rather forget.
The changes listed below compare the side's rating to the end of last season.
Hurling rankings
(end of 2015 season)

| 1 | | Kilkenny | 2280 |
| --- | --- | --- | --- |
| 2 | | Tipperary | 2090 |
| 3 | (+2) | Galway | 2039 |
| 4 | (+4) | Waterford | 1977 |
| 5 | (-2) | Cork | 1910 |
| 6 | (+1) | Dublin | 1853 |
| 7 | (-3) | Limerick | 1833 |
| 8 | (-2) | Clare | 1810 |
| 9 | | Wexford | 1683 |
| 10 | (+3) | Kerry | 1534 |
| 11 | (-1) | Offaly | 1531 |
| 12 | (-1) | Laois | 1499 |
| 13 | (+3) | Westmeath | 1334 |
| 14 | | Carlow | 1311 |
| 15 | (-3) | Antrim | 1298 |
| 16 | (+2) | Kildare | 1286 |
| 17 | (-2) | Down | 1267 |
| 18 | (-1) | Meath | 1199 |
| 19 | | Derry | 1184 |
| 20 | (+1) | London | 1097 |
| 21 | (+4) | Roscommon | 1080 |
| 22 | (-2) | Wicklow | 1061 |
| 23 | (+4) | Armagh | 988 |
| 24 | (+2) | Tyrone | 922 |
| 25 | (-2) | Donegal | 894 |
| 26 | (-4) | Mayo | 863 |
| 27 | (-3) | Fingal | 768 |
| 28 | (+2) | Monaghan | 743 |
| 29 | (+2) | Longford | 610 |
| 30 | (-1) | Fermanagh | 609 |
| 31 | (-3) | Louth | 575 |
| 32 | | Warwicks | 522 |
| 33 | (+1) | Leitrim | 367 |
| 34 | (-1) | Sligo | 364 |
| 35 | | Lancashire | 173 |