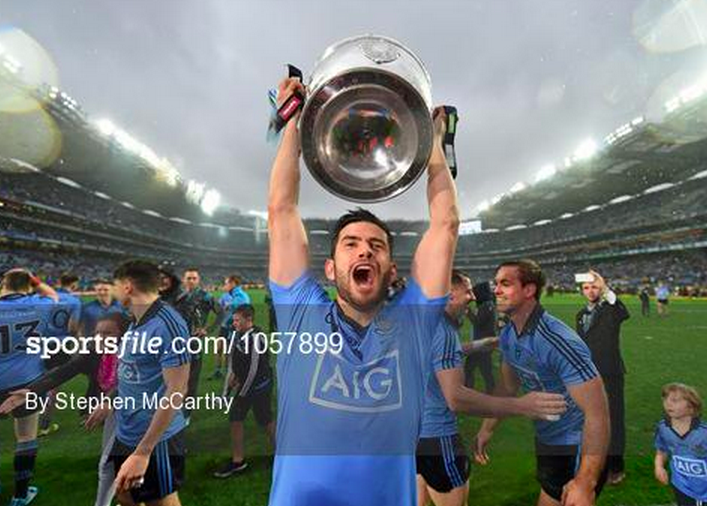 IT WASN'T a great game of football. The conditions had an awful lot to do with it – the floodlights were needed by 4:10pm, such was the overcast downpour on this September Sunday – but while the firefight between the two most potent attacks in football did not materialise, neither did the defensive brilliance that we thought might have been the difference between the sides.
But at the end of it all, few can argue with the final outcome. Dublin demolish most teams (especially in Leinster) not simply because those other sides are so collectively weak, but because Dublin are simply so fearsome themselves. All but one or two teams can go toe-to-toe with them, and few are able to do it consistently enough to rumble them. Kerry were the reigning champions but Dublin have been the highest-rated team in our Elo ratings since midway through their (victorious) League campaign and they've now conclusively proven that they're the top dogs in the land.
Our Elo rating only accommodates fixtures from the start of 2010 but that range now includes six full Championship campaigns, and the current Dublin team have a higher rating than any other this decade. That alone should be testament to how Jim Gavin inherited a great team and turned it into a brilliant one.
Our end-of-year football ratings, predictably enough, show a lot more movement between sides than the hurling ones. That's partly down to the fact that it's so tough to bridge the gulf in class between hurling sides, but also a testament to how unexpected runs through the back door or provincial championships can help a side to gain much more momentum than they would otherwise have.
It hasn't been a great year, but both competitions have been won by one of the all-time great teams. Well done to them, and long may we have sides that simply force the rest to pull their socks up and chase.
Football rankings
(end of 2015 season)

| 1 | +1 | Dublin | 2052 |
| --- | --- | --- | --- |
| 2 | (-1) | Kerry | 1908 |
| 3 | (+1) | Mayo | 1862 |
| 4 | (-1) | Donegal | 1726 |
| 5 | (+1) | Tyrone | 1685 |
| 6 | (-1) | Cork | 1682 |
| 7 | | Monaghan | 1663 |
| 8 | | Kildare | 1507 |
| 9 | (+3) | Galway | 1458 |
| 10 | (-1) | Derry | 1457 |
| 11 | | Meath | 1392 |
| 12 | (-2) | Armagh | 1368 |
| 13 | (+2) | Roscommon | 1365 |
| 14 | (-1) | Down | 1310 |
| 15 | (+8) | Fermanagh | 1309 |
| 16 | (+1) | Cavan | 1234 |
| 17 | (-1) | Tipperary | 1233 |
| 18 | (-4) | Laois | 1207 |
| 19 | (+2) | Sligo | 1194 |
| 20 | | Westmeath | 1192 |
| 21 | (+3) | Longford | 1091 |
| 22 | (-3) | Wexford | 1076 |
| 23 | (-1) | Clare | 1036 |
| 24 | (-6) | Louth | 1021 |
| 25 | | Limerick | 1016 |
| 26 | (+3) | Offaly | 982 |
| 27 | | Antrim | 934 |
| 28 | | Leitrim | 849 |
| 29 | (-3) | Wicklow | 761 |
| 30 | (+1) | Carlow | 682 |
| 31 | (-1) | Waterford | 616 |
| 32 | | London | 563 |
| 33 | | New York | 362 |