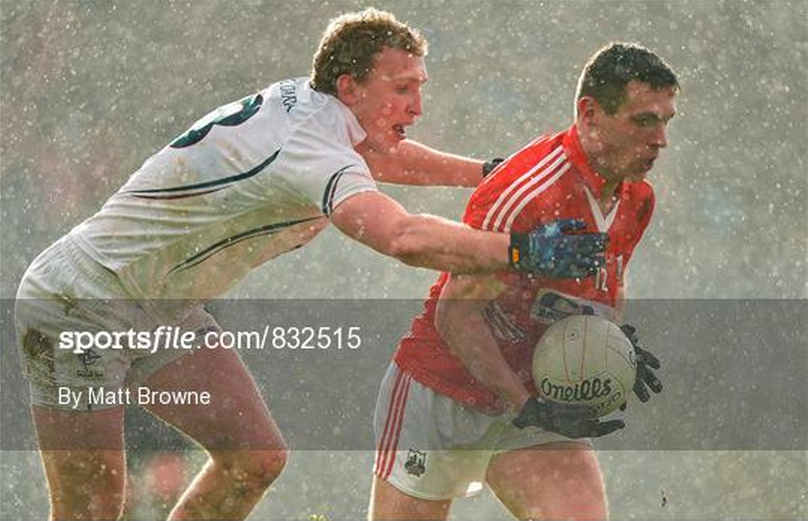 Young Ned Sheeran is keeping Croke Park occupied this weekend so for the two Round 4A qualifiers it's the cosy comfort of a more rural venue.
Westmeath (16th, 1252) v Fermanagh (15th, 1253)
It's off to Kingspan Breffni Park for this clash between two sides who could almost, literally, not be any more evenly matched. The quirks of the Elo system – and the margin by which each side has won and lost its respective matches – means there's only a single ratings point in it, meaning the match is a statistical dead heat. (If you're being specific, Fermanagh are favoures to win by 50.12%.) That means your mathematics are no good here – it's all down to reading the form guide, in which case the gut says Fermanagh's late win over Roscommon should give them more momentum than Westmeath's demolition by Dublin.
Cork (5th, 1753) v Kildare (9th, 1471)
It's a little more clearcut in the game at Thurles, the first of three games there this weekend. Cork will be disappointed with their soggy defeat to Kerry in the Munster final replay, but Kildare have built some momentum back into their season with qualifier wins over Offaly and Longford. But therein lies the rub: those two teams are only rising from Division 4 to 3 next year, and beating them isn't much of a sign of superiority. Cork's mettle from two runs against the reigning All-Ireland Champions should see them through. Elo: Cork by 78.6%.