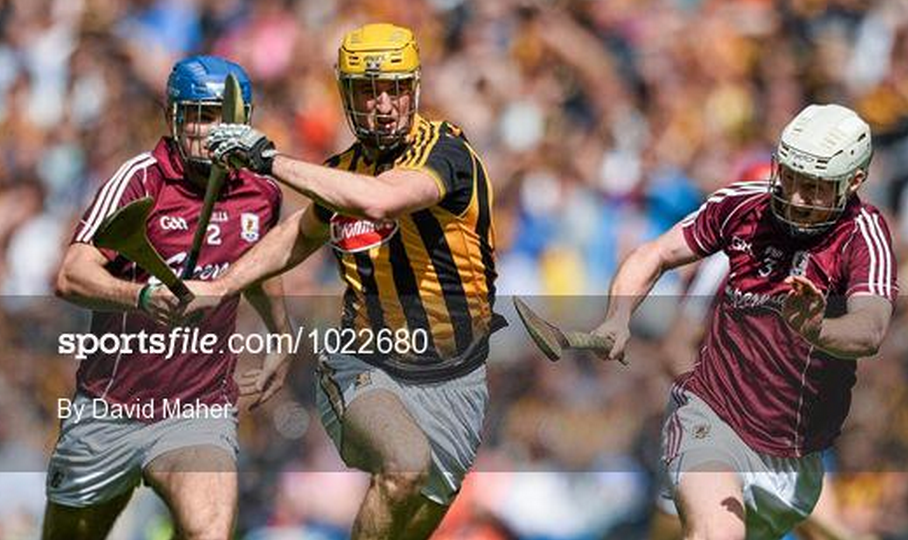 More often than not, Kilkenny win the Leinster championship. Just under half the time they do it, they end up winning the All-Ireland. Galway might have put up a show and given them sixty minutes of discomfort, but take the two magical goals out of the equation, either side of half-time, and the scoreline becomes 1-25 to 0-15. For the Cats, it's Leinster title number 70.
Little surprise in the Round 1 qualifiers, with Clare demolishing Offaly, Cork putting enough daylight ahead of Wexford that a late rally didn't scare them, Limerick disposing of Westmeath and Dublin doing just fine over Laois. Next week's qualifiers will tell us more about the true state of the four victors – but just as quickly as those games come around, the summer will be over. Including the provincial final in Ulster, there are now just nine senior hurling matches left this year. (There are 23 in football.)
It's getting to the time of year where we can soon dispense with the rankings from the lower rungs of the hurling table – true to form, the sides rated 9th, 10th, 12th and 13th were all defeated by sides rated 4th, 6th, 7th and 8th. The ratings contract but the only switch in rankings, after this weekend, is that Offaly's hammering in Cusack Park sees them nudge below Kerry on the table.
Hurling rankings
(w/e July 5th, 2015)

| 1 | | Kilkenny | 2202 |
| --- | --- | --- | --- |
| 2 | | Tipperary | 2142 |
| 3 | | Waterford | 1982 |
| 4 | | Cork | 1979 |
| 5 | | Galway | 1914 |
| 6 | | Dublin | 1875 |
| 7 | | Limerick | 1864 |
| 8 | | Clare | 1834 |
| 9 | | Wexford | 1683 |
| 10 | (+1) | Kerry | 1534 |
| 11 | (-1) | Offaly | 1531 |
| 12 | | Laois | 1499 |
| 13 | | Westmeath | 1334 |
| 14 | | Carlow | 1311 |
| 15 | | Kildare | 1286 |
| 16 | | Down | 1286 |
| 17 | | Antrim | 1279 |
| 18 | | Meath | 1199 |
| 19 | | Derry | 1184 |
| 20 | | London | 1097 |
| 21 | | Roscommon | 1080 |
| 22 | | Wicklow | 1061 |
| 23 | | Armagh | 988 |
| 24 | | Tyrone | 922 |
| 25 | | Donegal | 894 |
| 26 | | Mayo | 863 |
| 27 | | Fingal | 768 |
| 28 | | Monaghan | 743 |
| 29 | | Longford | 610 |
| 30 | | Fermanagh | 609 |
| 31 | | Louth | 575 |
| 32 | | Warwicks | 522 |
| 33 | | Leitrim | 367 |
| 34 | | Sligo | 364 |
| 35 | | Lancashire | 173 |