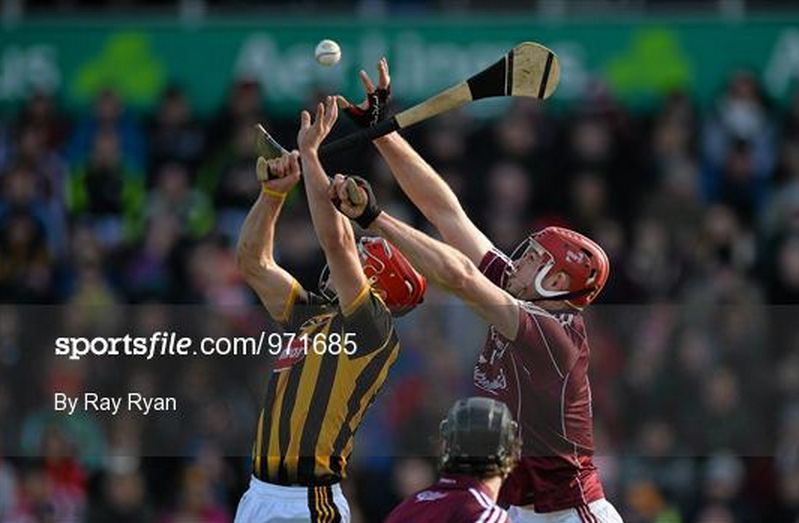 Leinster SHC final
Kilkenny (1st, 2183) v. Galway (5th, 1933)
First to headquarters, where the reigning champions take on one of the two sides who pushed them to a replay in 2014. The strength of Kilkenny's semi-final hammering of Wexford should give them some enthusiasm, but Galway could hardly have asked for a better run-in to this final – one game against Dublin to blow away the cobwebs before destroying them in the replay, and then an obliteration of Laois to make it to the decider. Kilkenny's previous history gives them an Elo favourability of 76% but if Galway start early and get a couple of quick goals, who knows…
All-Ireland SHC qualifiers, round 1
Laois (12th, 1523) v. Dublin (6th, 1851)
The crowning achievement of a win over Offaly may be the extent of the Laois summer. Or it may not – after the defeat to Galway, Laois now get home venue against a Dublin side who were equally hammered by the Tribesmen, albeit after a replay. Dublin's previous ventures, and status in Division 1A, suggests they should be safe enough. Elo gives them a 74.1% nod.
Clare (8th, 1815) v. Offaly (10th, 1550)
Clare haven't had much fun since their 2013 All-Ireland success. A home draw against Offaly might give them a chance to work up a head of steam – especially as the fates have aligned to give Clare a double-header with the football too. Offaly, off the back of losing to Laois, are just 16% to avoid a double defeat and an early summer off.
Wexford (9th, 1712) v. Cork (4th, 1950)
The tie of the round – with Wexford Park quickly becoming a place that not many sides want to visit. Cork only have the Waterford defeat under their belts and nobody is quite sure what they're made of yet – though they do, of course, have a League final in their recent past. Wexford, likewise, have only a win over Westmeath for form. This could be a damp squib, or a cracker – let's hope for the latter. Cork get the nod, 65.4%.
Westmeath (13th, 1349) v. Limerick (7th, 1849)
Westmeath's reward for making it through the group stage of the Leinster championship was a defeat by Wexford, but now another home tie – this time against Limerick, who put in a good day's work in defeating Clare first time out. On that basis alone, their Elo probability of 84.3% seems justified.