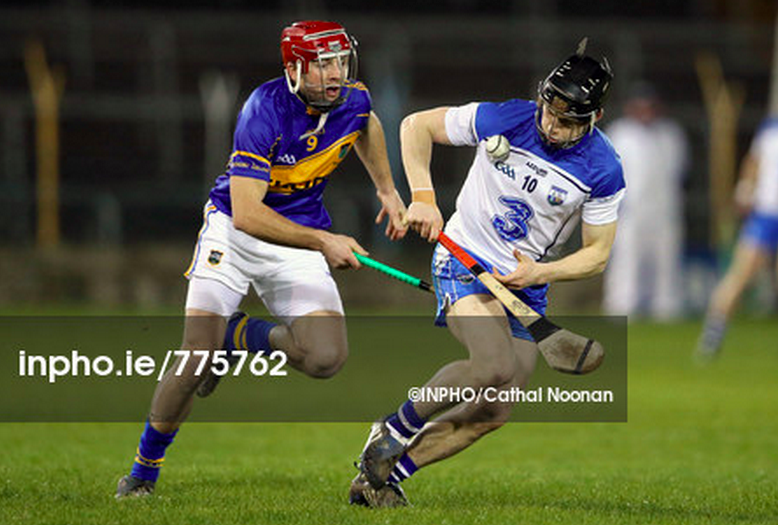 And so to Nowlan Park – a place that has seen many hurling glories, but not so many recent matches featuring neutral inter-county sides.
Melling Road, for those who don't know it, is the name of the second-last fence on the Aintree Grand National circuit. (I hope the metaphor speaks for itself…)
Division 1 semi-finals
Tipperary (2nd, 2133) v. Waterford (5th, 1868)
Tipperary haven't had a whole lot of bother in the campaign so far, but Waterford have been the shining lights of Division 1B and were well worth their win over Galway in the quarter-final. Tipperary won't have too many happy memories of Nowlan Park – the 2013 Qualifier still rings painfully, and last season they came out on the wrong end of a ten-goal thriller in the 1A group stage. But the opponents are different today, and on neutral ground Tipperary should be 77.2% favourites to prevail.
Cork (3rd, 2015) v.  Dublin (4th, 1931)
Dublin are the one semi-finals to have already visited Nowlan Park and left happy with a 0-25 to 3-11 win earlier this year. Cork lost to the Cats at home on opening night but improved steadily since then and their mettle may have been proven with their spirited comeback win over Wexford last time out. On neutral ground it's the Corkonians who get the nod by 59.6%.
Division 2 promotion/relegation play-off
Donegal (26th, 860) v. Tyrone (22nd, 967)
Last week's match between the two was overshadowed by Kerry's heroics in defeating Antrim, but the match in Owenbeg was an absolute thriller – the scoreline of 4-13 to 4-13 says it all really. The two sides deserve the slightly more luxury venue of Celtic Park in Derry for their replay.
Tyrone are the side on the way up from 3A and although they couldn't vindicate their Elo favourite status last time out, the spirited nature of their challenge means the Elo bot is ready to fancy them again. The Red Hand man are 62.1% favourites to make it up.
Will we be correct? The latest rankings – which could see Tipperary make it to the top – will be here on Sunday evening.