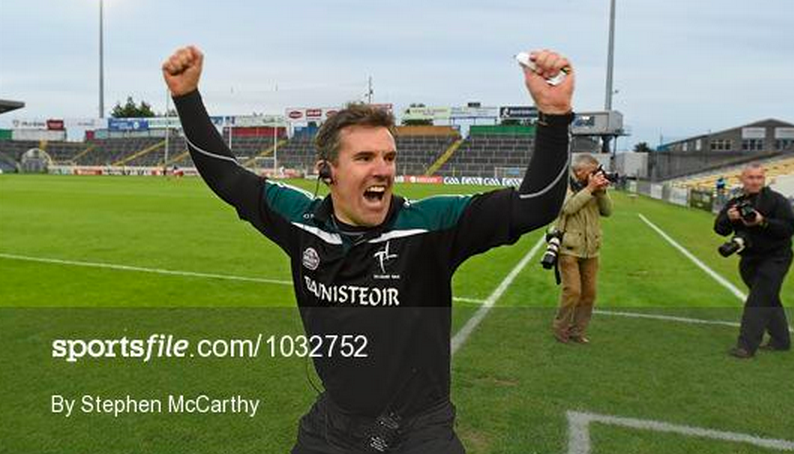 Well, how's about that. We suggested the match between Fermanagh and Westmeath might be one of the closest all year, and that Cork should have had no bother disposing of Kildare in Round 4.
But then again, if every match went to the form book, Kilkenny and Kerry would win the All-Ireland every year from now until Kingdom Come, wouldn't they?
Westmeath's hammering sends them flying back down the table again, while Cork fall out of the top five after their early defeat. Monaghan take their spot.
Football rankings
(w/e July 26th, 2015)

| 1 | | Dublin | 1980 |
| --- | --- | --- | --- |
| 2 | | Kerry | 1878 |
| 3 | | Mayo | 1797 |
| 4 | | Donegal | 1794 |
| 5 | (+1) | Monaghan | 1742 |
| 6 | (-1) | Cork | 1682 |
| 7 | | Tyrone | 1633 |
| 8 | (+1) | Kildare | 1542 |
| 9 | (-1) | Galway | 1480 |
| 10 | | Derry | 1457 |
| 11 | | Meath | 1392 |
| 12 | | Armagh | 1368 |
| 13 | | Roscommon | 1365 |
| 14 | (+1) | Fermanagh | 1313 |
| 15 | (-1) | Down | 1310 |
| 16 | (+1) | Cavan | 1234 |
| 17 | (+1) | Tipperary | 1233 |
| 18 | (+1) | Laois | 1207 |
| 19 | (+1) | Sligo | 1205 |
| 20 | (-4) | Westmeath | 1192 |
| 21 | | Longford | 1091 |
| 22 | | Wexford | 1076 |
| 23 | | Clare | 1036 |
| 24 | | Louth | 1021 |
| 25 | | Limerick | 1016 |
| 26 | | Offaly | 982 |
| 27 | | Antrim | 934 |
| 28 | | Leitrim | 849 |
| 29 | | Wicklow | 761 |
| 30 | | Carlow | 682 |
| 31 | | Waterford | 616 |
| 32 | | London | 563 |