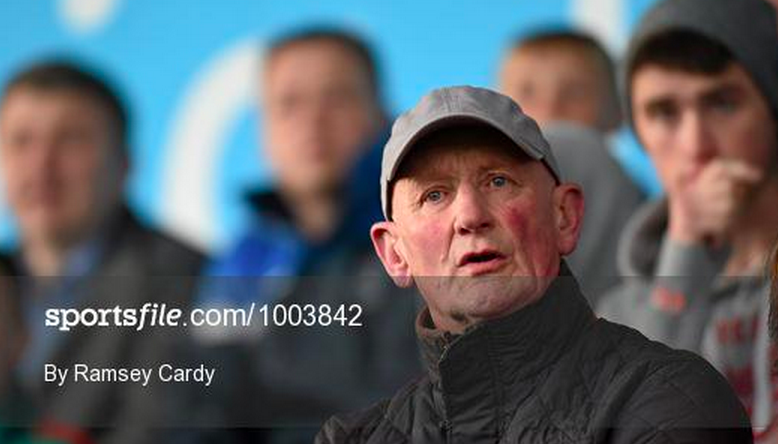 There was a narrative in last week's football championship that a good team simply gets less good by not playing for a while. Kerry, Mayo and Cork were all supposed to get weaker simply for the lack of Championship exercise. How'd all that work out? All three won, fairly easily.
Perhaps there's a similar logic to be expressed in the hurling championship, as last year's All-Ireland finalists make their 2015 debuts. Kilkenny and Tipperary might not have forgotten how to win, but their opponents might at least hope they're a little bit ring-rusty.
Munster SHC semi-final
Limerick (6th, 1890) v. Tipperary (2nd, 2101)
We start in the Gaelic Grounds where Limerick, having overcome Clare, get home advantage for the visit of last year's national runners-up. That day out may suit Limerick and help to blow off some cobwebs – it's now almost three months since Tipperary's last outing – but there's also the converse logic that a side drawn into a Munster quarter-final also runs itself too ragged by the time it makes it to the provincial final. Tipperary, based purely on their previous calibre, are 62.5% favourites.
Leinster SHC semi-finals
Kilkenny (1st, 2174) v. Wexford (9th, 1721)
Wexford might have preferred to get this one played elsewhere. Thus far their only outing was against Westmeath, and their reward is a visit to the home of the All-Ireland champions. (The two sides last met in Leinster four years ago, in Wexford Park: Kilkenny were due a return.) Kilkenny have lost some of their previous warriors, but of all their retirees, only one was considered 'good' enough to play in last year's All-Ireland replay. The Cats get the nod by 92.7%.
Galway (5th, 1921) v. Laois (11th, 1535)
It's a similarly one-sided affair on the cards in Tullamore – Galway's de-facto home venue in Leinster – who face Laois. The Midlanders escaped the round-robin phase before disposing of Offaly, so this would be their fifth outing of the summer, while Galway are already on their third. But one would be fanciful to think Galway could collapse as easily as the Faithful did on Laois's last day out. Elo says Galway by 90.4%.
Ulster SHC quarter-finals
Derry (18th, 1202) v. Donegal (25th, 900)
You won't hear much about it this weekend – or, frankly, ever – but the Ulster hurling championship is quite possibly the most entertaining of any of the provincial pots. True, the standard might not be awesome, but there's energy and pride in the performances – and the scorelines usually reflect a keenly-contested competition, even if Antrim almost always win it.
The Saffrons are given an automatic spot in final this year, with four other teams playing off for the right to meet them. Derry were defeated finalists in the Christy Ring Cup and should have no bother disposing of their neighbours in Celtic Park. Elo says Derry by 86.4%.
Armagh (23rd, 1007) v. Down (17th, 1243)
A slightly more even contest could be offered in the Athletic Grounds, but onetime Christy Ring contenders Down ought to have enough firepower to dispose of the Nicky Rackard runners-up. Elo agrees, favouring Armagh by 65.2%.