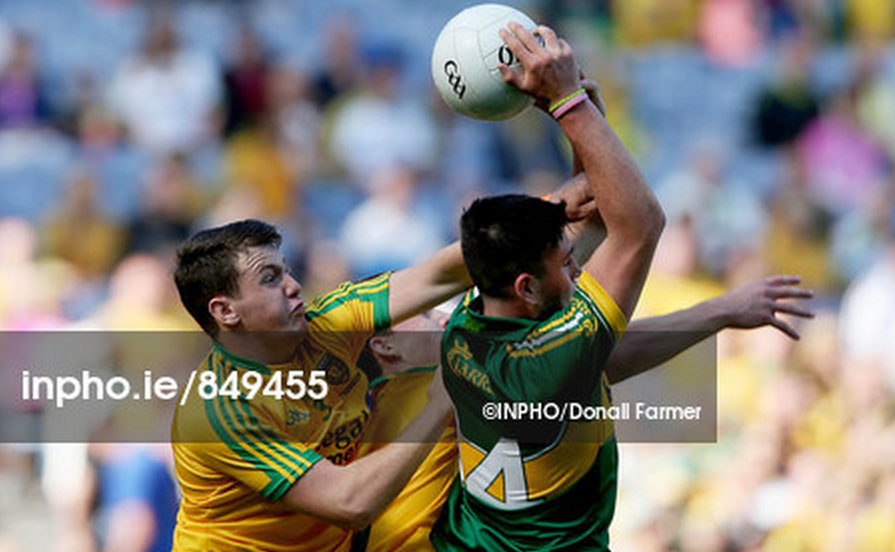 Just as in the hurling, this weekend's clashes include a repeat of last year's All-Ireland final. Kerry host Donegal with the visitors perhaps hoping to exact some slight revenge for the morale-bursting defeat of last September.
16 games, so let's get to it…
Division 1
Mayo (2nd, 1857) v. Dublin (3rd, 1850)
2nd plays 3rd in what, ratings-wise, is likely be the closest match of the weekend. Dublin have only won one of their starting four, and while that won't be too much to worry about so early in the year, another defeat against Mayo could leave Jim Gavin's men peering nervously over their shoulders. Home venue tip the balance in Mayo's favour, 62%.
Kerry (1st, 1894) v. Donegal (4th, 1781)
The repeat of last year's All-Ireland final seems slightly less of a toss-up than last year's decider. Both teams are two-from-four and a win would put either in the shake-up for the knockout stages. The stature of Kerry's victories mean they're given the nod by 72.7%.
Monaghan (6th, 1644) v. Derry (9th, 1458)
This weekend's All-Ulster clash could either see Derry almost relegated already, or alternatively the Farney Army put the foot down and stake their claim for the knockout stages as one of Ireland's premier sides. Elo says the latter is the likely outcome, by 78.8%.
Tyrone (7th, 1639) v. Cork (5th, 1771)
Tyrone have conspired to draw two of their opening four, while Cork's flying start to the season has left them at the summit with only Mayo's points difference in the way. Having home venue could be a fillup for Tyrone, though, and Elo gives Cork the narrow approval by 53.7%.
Division 2
Meath (10th, 1440) v. Laois (15th, 1293)
The Division 2 table is still a little patchy because of the postponement of two games due to take place a fortnight ago. Both of these sides saw trips to Connacht delayed; the absence of an extra point or two, as a result, makes it tough to gauge where these teams truly stand. But that's where Elo comes in – and the Royals get the nod to prevail by 75.7%.
Galway (13th, 1397) v. Cavan (17th, 1234)
Galway are another of the sides to have missed one game, and may have been expected to defeat Laois had the game gone ahead (it takes place next week instead). Galway have a string of likeable games on the way and a win over Cavan (likely by 77%) would make them clear contenders for the final.
Westmeath (19th, 1175) v. Down (12th, 1427)
Down are top of the table right now, with a surprising home loss to Roscommon the only blemish on their record. Westmeath beat Laois and Kildare but were on the wrong end of a hammering in Navan last weekend and will need to figure out where they stand. Down get Elo's nod by 66.8%.
Kildare (11th, 1437) v. Roscommon (14th, 1342)
Kildare finally rescued some morale with a win away in Cavan last weekend; Roscommon (who have yet to play a fourth game) have yet to determine their standard with one win, one draw and one loss. Kildare are given a 71% likelihood of keeping up the momentum and stave off a relegation fight.
Division 3
Clare (22nd, 1080) v. Armagh (8th, 1488)
Clare aren't really sure yet where they stand. Good wins against Wexford and Sligo; capitulations against Louth and Tipperary. Armagh are undefeated and have no reason to fear a trip to Cusack Park. 80.5% says they'll make it a fourth win from five.
Fermanagh (18th, 1178) v. Limerick (25th, 985)
Fermanagh shared the draw with Armagh and have also won all their other games as they climb our ratings table. Limerick started with a win over Sligo but have crumbled since, and Fermanagh are 79.4% to join Armagh on nine points.
Louth (20th, 1154) v. Tipperary (16th, 1243)
Elo's knife-edge of the weekend. Both sides are won 2, lose 2 and the ratings boost from a home venue gives Louth the nod by a margin of just 51.5%.
Sligo (24th, 1048) v. Wexford (21st, 1085)
A basement battle between sides who have one just one of their four outings so far. The sides have broadly similar ratings but home venue may swing it for Sligo with 57.2%.
Division 4
Offaly (26th, 939) v. Carlow (30th, 706)
The home side have won three of their four; the visitors two. Elo gives the nod to the Offalymen, especially with home venue, get 82.2% favour.
Wicklow (28th, 849) v. Longford (23rd, 1066)
Longford have also made a good fist of things for the last few weeks, with three wins from their four outings to date. Wicklow have one win and one draw, and only get a 36.8% chance of adding to that.
Waterford (31st, 689) v. Antrim (27th, 913)
Both the League table and our Elo ratings make Waterford the weakest league-playing inter-county side after London. One win from four is the reason why. Antrim have five points from eight and are 64% likely to make it seven from ten.
Leitrim (29th, 827) v. London (32nd, 540)
Neither of these sides has yet won a game in their 2015 league campaign – although Leitrim got draws against Longford and Offaly. London get just a 16% chance of getting off the mark in this trip to Carrick-on-Shannon.