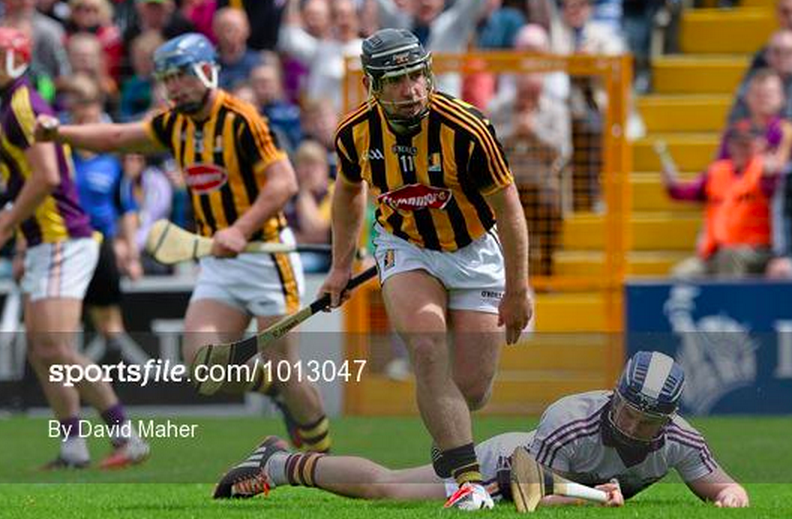 Those of the footballing persuasion will by now be bored to death by perpetual discussions of needing to re-tier the All-Ireland Championships. 'Something simply must be done,' some will shriek, 'so that Longford don't have to get a demoralising 25-point defeat to Dublin every year.' To be fair, this writer is often among them.
Perhaps the Leinster semi-finals may be food for thought that way. Hurling is often looked to as the role model for a tiered Championship to stop annual batterings, but the combined margin of victory in the two Leinster hurling semi-finals was 44 points. One of the two Munster semi-finals was won by 16. Perhaps it's best just to acknowledge that no matter how the Championship is structured, there will always be brilliant teams who can destroy the mere mortals.
At this early stage in the season it certainly seems as if the four teams making it to the provincial finals are the ones with the best chance of silverware. Galway now seem to have found their footing, Waterford have two cups under their belts and are yet to be beaten this year in any competition, while Kilkenny and Tipperary proved this weekend why they make it to so many All-Ireland finals: on a good day they're close to unstoppable.
Their wins put them further clear of the chasing back, while Limerick's defeat at home sees them seep one spot to 7th. Laois, likewise, slide one spot to 12th thanks to their heavy defeat.
Hurling rankings
(w/e June 21, 2015)

| 1 | | Kilkenny | 2183 |
| --- | --- | --- | --- |
| 2 | | Tipperary | 2142 |
| 3 | | Waterford | 1982 |
| 4 | | Cork | 1950 |
| 5 | | Galway | 1933 |
| 6 | (+1) | Dublin | 1851 |
| 7 | (-1) | Limerick | 1849 |
| 8 | | Clare | 1815 |
| 9 | | Wexford | 1712 |
| 10 | | Offaly | 1550 |
| 11 | (+1) | Kerry | 1534 |
| 12 | (-1) | Laois | 1523 |
| 13 | | Westmeath | 1349 |
| 14 | | Carlow | 1311 |
| 15 | | Kildare | 1286 |
| 16 | | Antrim | 1279 |
| 17 | | Down | 1262 |
| 18 | | Derry | 1208 |
| 19 | | Meath | 1199 |
| 20 | | London | 1097 |
| 21 | | Roscommon | 1080 |
| 22 | | Wicklow | 1061 |
| 23 | | Armagh | 988 |
| 24 | | Tyrone | 922 |
| 25 | | Donegal | 894 |
| 26 | | Mayo | 863 |
| 27 | | Fingal | 768 |
| 28 | | Monaghan | 743 |
| 29 | | Longford | 610 |
| 30 | | Fermanagh | 609 |
| 31 | | Louth | 575 |
| 32 | | Warwickshire | 522 |
| 33 | | Leitrim | 367 |
| 34 | | Sligo | 364 |
| 35 | | Lancashire | 173 |