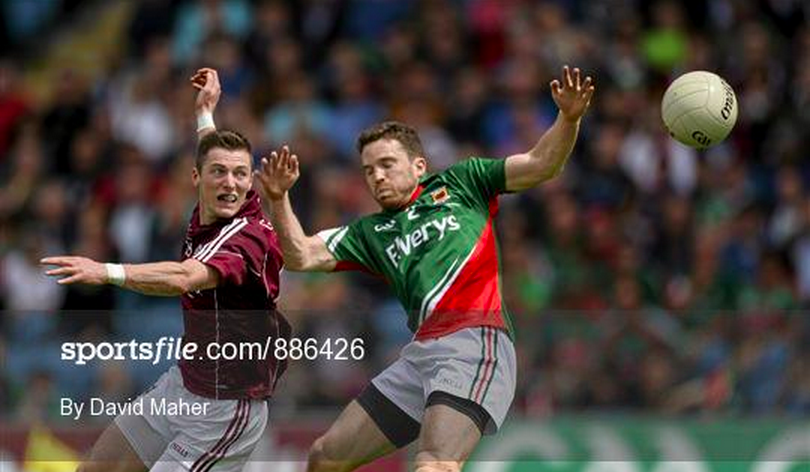 There's been plenty of chatter in the last few weeks about the need for some sort of urgent redrawing of the All-Ireland championship structure to eradicate, or at least redefining, the decaying provincial system.
The talk is always a bit fevered – and it's not as if Dublin have been winning the championship year after year after year after year. But we have seven provincial clashes this weekend and, on Elo's calm and methodical basis, only one of them is set to be even vaguely competitive.
Still…
Leinster SFC quarter-finals
Kildare (13th, 1390) v. Laois (15th, 1324)
There's a general sense of futility about the Leinster Championship these days – but particularly early this year, with Dublin making only one outing and beating Longford by a mere 27 points. The winner of this will probably face the same fate unless either has been keeping an awful lot in the locker. In the grand scheme of an All-Ireland summer, though, a second day out will do neither team any harm. Kildare get the nod by 57.5% but in Elo terms that means it ought to be pretty close.
Meath (9th, 1469) v. Wicklow (29th, 766)
No such closeness expected in Páirc Tailteann where Meath will have home advantage in a Leinster Championship match for the first time since 1995. Wicklow gave them a decent challenge in murky conditions in Aughrim two years ago but Meath are more comfortable in their own skin these days and get a whopping 97.6% nod to prevail.
Westmeath (19th, 1159) v. Wexford (22nd, 1060)
A week after the same sides met at the same venue in hurling, Westmeath and Wexford meet in Mullingar. Wexford's summer heroics are a few years behind them now and they've slid down the pecking order quite some way, but in absolute ratings terms there's not a whole lot between them. In fact, if this match were in Wexford Park, Elo would make it a literal 50-50. Westmeath get the nod with home advantage of 71.4%. It's worth winning: a semi-final beckons against Meath or Wicklow; win that and you make it to a Leinster final and a guaranteed spot in the last 12 of the Championship.
Connacht SFC semi-final
Galway (12th, 1401) v. Mayo (4th, 1777)
It's a poor indication of the health of Galway football that Mayo have won four championships on the bounce – and that it's Roscommon who are now generally perceived as a stronger threat to their dominance. But in the history of football out west – and in a classic fixture like this – there's always a sting when least expected. That's the heart over-ruling the head, though, and the whole point of Elo is to stop that happening. If that's the case, Mayo by 78.2%.
Munster SFC semi-finals
Tipperary (17th, 1247) v. Kerry (2nd, 1847)
This writer can fully sympathise with the reasons why the four 'lesser' counties in Munster kicked up a fuss with the seeding system for the championship. The current Elo ratings mark Kerry in 2nd and Cork in 5th; Tipperary are the third-best team but are all the way down in 17th place. Tipperary or Clare can realistically only ever hope to make it to a provincial final if they were to meet each other in a semi-final, but the draw explicitly forbids it. Even getting home advantage leaves Tipperary with just a 9% chance of making to a provincial final.
Cork (5th, 1771) v. Clare (21st, 1085)
Not much more of a prospect for Clare here either. Cork are 97.4% to make it into the final. Leinster isn't the only province with a crisis of competitiveness.
Ulster SFC quarter-finals
Armagh (10th, 1449) v. Donegal (3rd, 1785)
At least there's always Ulster – home to five of the country's top ten teams. These are two of them – and although Donegal will have been through the rigours a few times, and have only lost one in Ulster in the last four seasons, there's no reason to suspect that Kieran McGeeney's charges could give them a stir. Donegal are still likely to win, even conceding home advantage, by 74.8%.
The winner meets Derry (8th) – Armagh might have a shout, but if it's Donegal, it could be a canter again.