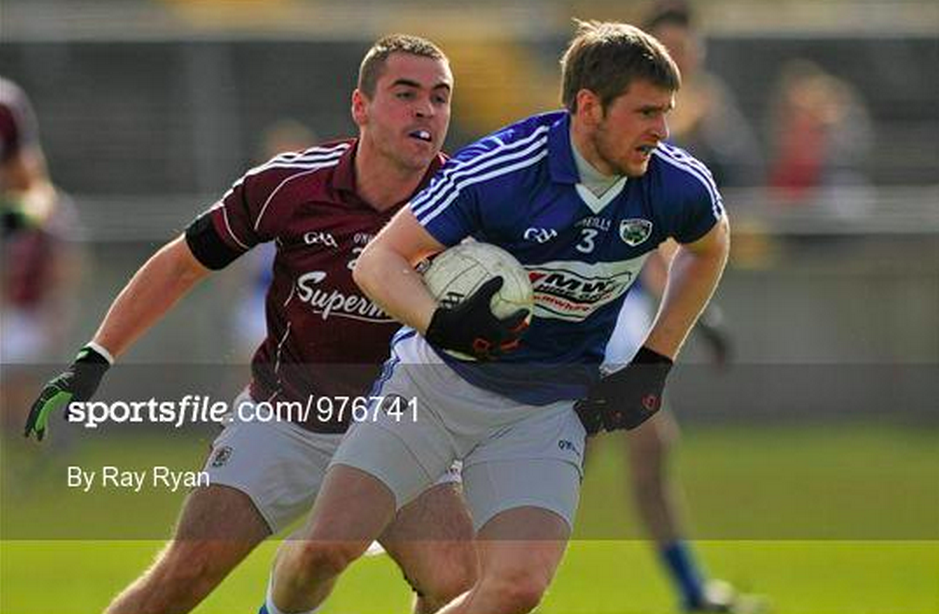 Just as with last week, Meath led at the break after playing against the wind. Just as with last week, Meath scored two points just after half-time to extend their lead. And just as with last week, Meath collapsed and found themselves chasing an injury time equaliser. The only difference this week is that Meath did not get that equaliser. Roscommon were valiant in the second half – scoring goals precisely when they mattered – and now find themselves on the cusp of automatic promotion to Division 1. Their win lifts them two spots to 11th in the updated Elo ratings.
Laois repeated their second-half heroics of last week to outscore Galway by 1-9 to 0-0 in the second half in Salthill. Had they shown such resilience earlier in the season, they may now be mounting a tilt at some silverware.
The only other clash of the weekend saw Leitrim lay rest to London, claiming their first win of the season.
Football rankings
(w/e March 22, 2015)

| 1 | | Kerry | 1908 |
| --- | --- | --- | --- |
| 2 | | Dublin | 1906 |
| 3 | | Mayo | 1801 |
| 4 | | Cork | 1793 |
| 5 | | Donegal | 1767 |
| 6 | | Monaghan | 1658 |
| 7 | | Tyrone | 1617 |
| 8 | | Armagh | 1501 |
| 9 | | Down | 1457 |
| 10 | | Derry | 1444 |
| 11 | (+2) | Roscommon | 1407 |
| 12 | (-1) | Meath | 1406 |
| 13 | (-1) | Kildare | 1394 |
| 14 | (+1) | Laois | 1353 |
| 15 | (-1) | Galway | 1307 |
| 16 | | Cavan | 1276 |
| 17 | | Tipperary | 1275 |
| 18 | | Fermanagh | 1192 |
| 19 | | Westmeath | 1145 |
| 20 | | Louth | 1122 |
| 21 | | Longford | 1090 |
| 22 | | Sligo | 1076 |
| 23 | | Clare | 1067 |
| 24 | | Wexford | 1057 |
| 25 | | Limerick | 971 |
| 26 | | Offaly | 948 |
| 27 | | Antrim | 932 |
| 28 | | Leitrim | 840 |
| 29 | | Wicklow | 825 |
| 30 | | Carlow | 697 |
| 31 | | Waterford | 670 |
| 32 | | London | 527 |
| 33 | | New York | 364 |
| 34 | | Kilkenny | 147 |