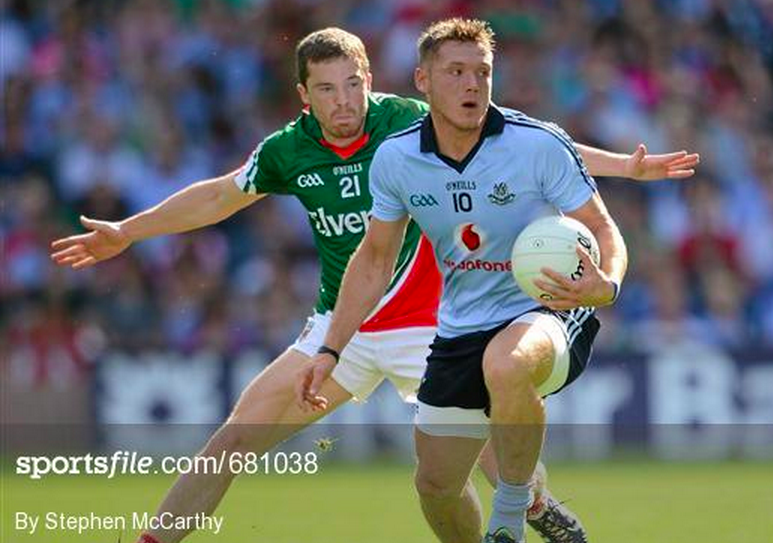 ATTACK versus defence. Heartlessness versus meanness. Scoring versus saving. Sunday's clash of Dublin (1st, 1984) versus Mayo (3rd, 1887) is a ying and yang affair.
For tactical analysis readers should look elsewhere – predominantly to the analyses of Darragh Ó Sé in the Irish Times, and his brother Tomás in the Irish Independent. Both point to the Dublin kick-out as being a key point; Darragh's piece is particularly striking:
Cluxton is already thinking about his kick-out while attempted shot is still in the air. He doesn't care if it's a point or a wide at that point, he's switched into kick-out mode already while you've got your neck craned to see where the ball is landing. […]

So the speed at which he takes his kick can catch you out. He has his players totally tuned in to his wavelength so they're already moving into position. A few of them are making dummy runs that they know won't be hit but they're drawing your men away with them. […]

Hesitate at the wrong moment and bang, he's hit it 40 yards into Cooper's chest. Or whoever's chest. You didn't do a whole lot wrong and yet you're on the back-foot while Dublin pour forward in possession.
If Mayo can pour as much energy into this game as they did into their demolition of Donegal, they can confound the Elo model. As it is, Dublin are favourites with a 71% probability of winning.
May the best team win.