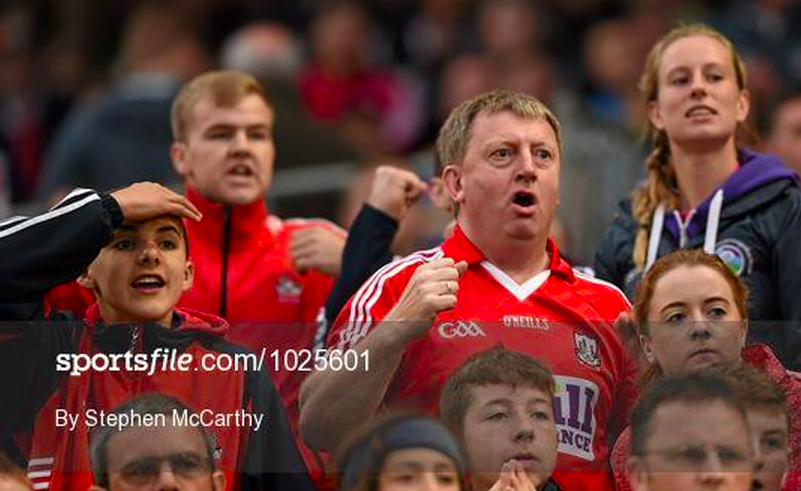 There's life in the young dogs let. The on-screen banners might be misrepresentative (Patrick Horgan's Championship debut was 2008?… oh, the year of the strike) but Cork's young lads avenged the defeat of 2013 by finally topping Clare at the third time of asking.
All three of the senior matches in Semple this weekend were decent affairs – Waterford finally learning that sheer enthusiasm can't get you everywhere. They will pose a stern challenge for the Dubs that will serve for the better of whoever wins it and ends up facing Kilkenny.
Cork meanwhile face a clash against Galway which ought to be a real acid test of whether this Cork side are now once again the real deal, or whether Galway's flat-ish performance in the Leinster final was a blip on a firm ascendancy.
Tipp bridge the gap to Kilkenny but remain in second place; Cork are the weekend's winners leapfrogging Waterford to jump into third spot. Antrim's last-gasp win over Down to maintain their Ulster hurling honours (the only match we predicted wrongly) sees them jump back to 15th for the winter.
Hurling rankings
(w/e July 12th, 2015)

| 1 | | Kilkenny | 2202 |
| --- | --- | --- | --- |
| 2 | | Tipperary | 2160 |
| 3 | (+1) | Cork | 2003 |
| 4 | (-1) | Waterford | 1964 |
| 5 | | Galway | 1914 |
| 6 | | Dublin | 1906 |
| 7 | | Limerick | 1833 |
| 8 | | Clare | 1810 |
| 9 | | Wexford | 1683 |
| 10 | | Kerry | 1534 |
| 11 | | Offaly | 1531 |
| 12 | | Laois | 1499 |
| 13 | | Westmeath | 1334 |
| 14 | | Carlow | 1311 |
| 15 | (+2) | Antrim | 1298 |
| 16 | (-1) | Kildare | 1286 |
| 17 | (-1) | Down | 1267 |
| 18 | | Meath | 1199 |
| 19 | | Derry | 1184 |
| 20 | | London | 1097 |