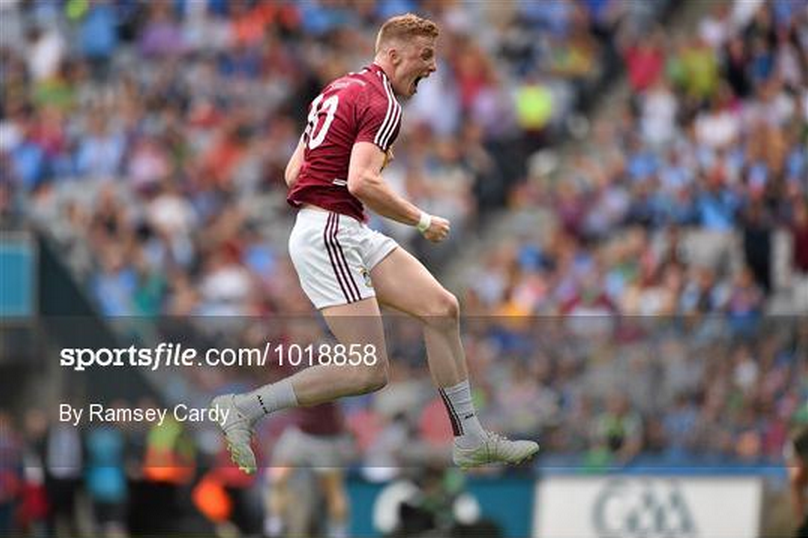 As a Meathman there are certain things you just expect – certain records you grow to interpret as concrete rules, rather than historical quirks. One is that Meath Don't Lose Replays – a rule which finally came to an end in 2007, when Dublin beat us in a Leinster quarter-final replay. But in 128 years of Championship football, that's the only time Meath have been beaten on the second time of asking.
The other is that Meath Do Not Lose To Westmeath. 23rd time lucky. To Westmeath's eternal credit, at half-time last Sunday, they could easily have succumbed to that same mindset and fought simply for a respectable scoreline. But onwards they trudged, and the result is there for all to see. Their win is a shot in the arm for the provincial championships and a reminder of everything that's good about the Irish sporting summer.
Elsewhere, Donegal weren't quite so sparkling as they disposed of Derry – but then again, as a departing Division 1 side Derry would never have been a pushover – and Dublin were… well, Dublin. Is there anyone to stop them? Dublin now have a higher rating than Kerry did after winning Sam last year – and, in fact, than any recent All-Ireland team (other than themselves in 2013). This blue bandwagon will take some beating.
The historic win sends Westmeath hurtling four places higher in the ratings, with Meath going two places in the wrong direction. Kildare, the team dismantled on Sunday, are now considered the second-best team in Leinster…
Football rankings
(w/e June 28, 2015)

| 1 | | Dublin | 1977 |
| --- | --- | --- | --- |
| 2 | | Kerry | 1856 |
| 3 | | Donegal | 1836 |
| 4 | | Mayo | 1797 |
| 5 | | Cork | 1775 |
| 6 | | Monaghan | 1700 |
| 7 | | Tyrone | 1588 |
| 8 | | Derry | 1497 |
| 9 | (+1) | Kildare | 1439 |
| 10 | (+1) | Armagh | 1417 |
| 11 | (-2) | Meath | 1407 |
| 12 | | Galway | 1381 |
| 13 | (+1) | Roscommon | 1361 |
| 14 | (-1) | Down | 1310 |
| 15 | | Cavan | 1276 |
| 16 | (+4) | Westmeath | 1255 |
| 17 | (-1) | Tipperary | 1238 |
| 18 | (-1) | Laois | 1207 |
| 19 | (-1) | Sligo | 1205 |
| 20 | (-1) | Fermanagh | 1194 |
| 21 | (+2) | Wexford | 1086 |
| 22 | (-1) | Clare | 1081 |
| 23 | (-1) | Longford | 1067 |
| 24 | (+1) | Louth | 1046 |
| 25 | (-1) | Limerick | 1016 |
| 26 | | Offaly | 993 |
| 27 | | Antrim | 955 |
| 28 | | Leitrim | 849 |
| 29 | | Wicklow | 761 |
| 30 | | Carlow | 682 |
| 31 | | Waterford | 616 |
| 32 | | London | 563 |