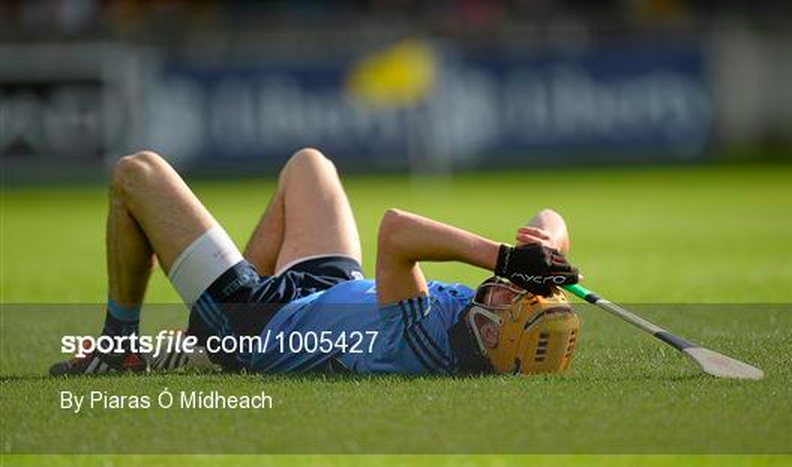 We haven't yet seen either of the top two sides in the country, but we remarked on Thursday that the winner of Waterford v Cork would probably come closest to breaking their duopoly on Liam MacCarthy. With Waterford now putting Cork to the sword twice in five weeks, it seems safe to proclaim them as the great pretenders – certainly within the Munster ranks.
In Leinster it's difficult to know where to start for Dublin, who will know they could have done better if only they'd shown up. Going eight points down in the first four minutes was hardly ideal but the Dubs never showed the gumption one would expect of them if they were to fight back – though being so far in arrears after ten or fifteen minutes meant there was never any real hope of a competitive climax and little point in trying to create it.
For Westmeath, it's now a case of swallowing pride and going back to the dressing room for another outing and the hope of one big performance. Offaly, it's a summer of wondering where it all went wrong – and a back-door match against either Clare, Westmeath or the Dubs. Nobody quite knows which of those three they'd prefer to meet.
For Galway, it's a sense of… could this really be it? A win over Laois would bring them to Kilkenny and the prospect of more Leinster silverware. Last time that happened, it was the year they pushed the Cats all the way in two All-Ireland finals.
So: could this really be it?
Hurling rankings
(w/e June 7, 2015)

| 1 | | Kilkenny | 2174 |
| --- | --- | --- | --- |
| 2 | | Tipperary | 2101 |
| 3 | (+1) | Waterford | 1982 |
| 4 | (-1) | Cork | 1950 |
| 5 | (+2) | Galway | 1921 |
| 6 | | Limerick | 1890 |
| 7 | (-2) | Dublin | 1851 |
| 8 | | Clare | 1815 |
| 9 | | Wexford | 1721 |
| 10 | | Offaly | 1550 |
| 11 | (+1) | Laois | 1535 |
| 12 | (-1) | Kerry | 1534 |
| 13 | | Westmeath | 1349 |
| 14 | | Carlow | 1311 |
| 15 | | Kildare | 1286 |
| 16 | | Antrim | 1279 |
| 17 | | Down | 1243 |
| 18 | | Derry | 1202 |
| 19 | | Meath | 1199 |
| 20 | | London | 1097 |
| 21 | | Wicklow | 1061 |
| 22 | (+1) | Roscommon | 1056 |
| 23 | (-1) | Armagh | 1007 |
| 24 | | Tyrone | 922 |
| 25 | | Donegal | 900 |
| 26 | | Mayo | 887 |
| 27 | | Fingal | 768 |
| 28 | | Monaghan | 743 |
| 29 | | Louth | 610 |
| 30 | | Longford | 610 |
| 31 | | Fermanagh | 574 |
| 32 | | Warwickshire | 522 |
| 33 | (+1) | Leitrim | 367 |
| 34 | (-1) | Sligo | 364 |
| 35 | | Lancashire | 173 |