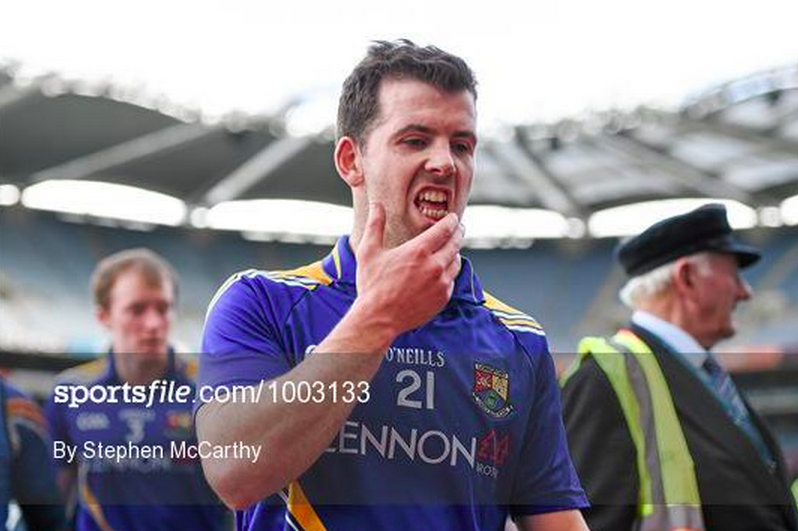 In the six years of results built into our mathematical model, the biggest 'shock' – where the winning side had the lowest expectation of coming out on top – was Longford's win away in Derry in the qualifiers last year. Our model had given Longford just a 5.3% chance of winning in that game. If anyone had a track record of unlikely victories – in as much as anyone has a 'track record' – it's Longford.
But while they had a 5.3% chance in Derry last year – meaning they would win the fixture one time in every 20 – in Croker their chances fell to just 1%. They had a one-in-100 chance of dismantling the Dublin juggernaut and it's hardly any surprise
There is a certain amount of unnecessary hand-wringing about the increasing gulf in standard between football's elite and its also-rans. The gulf in football has never been as big as it is in hurling, but nobody frets about it – it's accepted that even among the 13 counties in the Liam MacCarthy Cup, only four or five have any reasonable prospect of looking to win the All-Ireland. Football needs to realise that there are no sporting competitions on earth in which everyone has a chance of winning outright.
Yes, the arbitrary provincial boundaries are a bother; had the draw been different, the reigning All-Ireland champions Kerry could have played their opening game against Waterford, the weakest side in the land. But those divisions are man-made and the GAA already knows they can be moved when convenience allows. The solutions for a restructured championship – the type where Longford can look forward to a decent day out without already stuffing their tails between their legs – are there if only there's enough willpower to implement them.
Football rankings
(w/e May 31, 2015)

| 1 | | Dublin | 1969 |
| --- | --- | --- | --- |
| 2 | | Kerry | 1847 |
| 3 | | Donegal | 1785 |
| 4 | | Mayo | 1777 |
| 5 | | Cork | 1771 |
| 6 | | Monaghan | 1688 |
| 7 | | Tyrone | 1583 |
| 8 | | Derry | 1491 |
| 9 | | Meath | 1469 |
| 10 | | Armagh | 1449 |
| 11 | | Roscommon | 1425 |
| 12 | | Galway | 1401 |
| 13 | | Kildare | 1396 |
| 14 | | Down | 1390 |
| 15 | | Laois | 1318 |
| 16 | | Cavan | 1269 |
| 17 | | Tipperary | 1247 |
| 18 | | Fermanagh | 1206 |
| 19 | | Westmeath | 1159 |
| 20 | | Sligo | 1141 |
| 21 | | Clare | 1085 |
| 22 | | Wexford | 1060 |
| 23 | | Longford | 1055 |
| 24 | | Limerick | 1021 |
| 25 | | Louth | 1021 |
| 26 | | Offaly | 960 |
| 27 | | Antrim | 895 |
| 28 | | Leitrim | 874 |
| 29 | | Wicklow | 766 |
| 30 | | Carlow | 694 |
| 31 | | Waterford | 649 |
| 32 | | London | 570 |