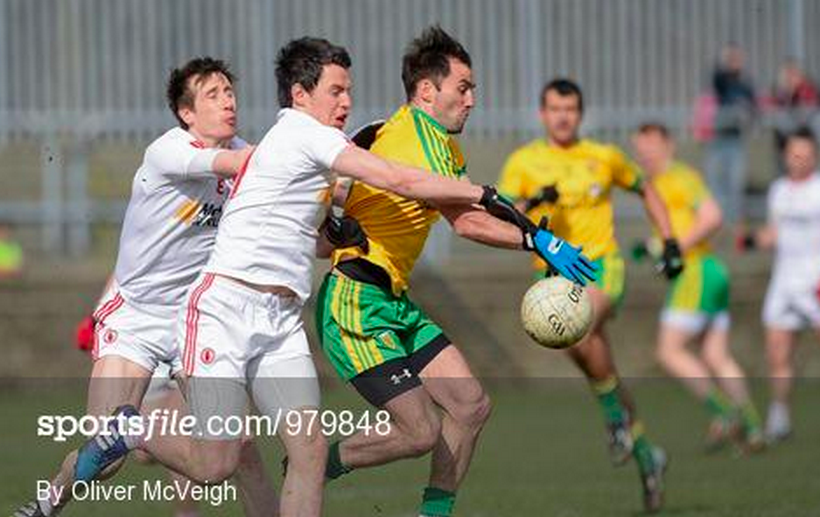 …and if anyone ever needed a spark to get the championship going, a clash between two of the country's finest sides in the first round of Ulster is definitely it.
Nine sides get their football championship campaigns underway this weekend, joined by Galway who have already blown off some cobwebs with a jaunt to New York. 
Ulster SFC
Donegal (5th, 1765) v. Tyrone (7th, 1603)
And so it begins with a sold-out clash in Ballybofey between two of Ulster's big three (we're going to label Monaghan as the other one – and the Farney will be surprised if they don't make it to the Ulster final in the weak half of the draw).
Tyrone had a stuttery league campaign with three losses sending them to Division 2, and Donegal were easy winners at the same venue when they met less than two months ago. But this is the Championship, and at this stage everyone wants it just a little bit more. Woe betide the side who ends up playing either of these in the back-door qualifiers.
On neutral turf Donegal would be fancied with a two-to-one chance; having it at home means they're a surprising 77% favourite. The gut would suggest Tyrone won't be quite such a pushover.
Connacht SFC
Leitrim (28th, 894) v. Galway (14th, 1381)
Having pushed aside New York with relative ease, Galway might perhaps have hoped they'd get a stronger challenge in the Connacht semi-final before they face (probably) either Mayo or Roscommon in the final. But they can only play the opponents in front of them – and Leitrim, even with home advantage, are given just a 14.4% chance of managing a shock.
Leinster SFC
Offaly (25th, 1014) v. Longford (26th, 1002)
The heart says Offaly are one of the second-tier Leinster counties that could perhaps push as far as a semi-final depending on how other results might fall. The Elo model says otherwise – it's pushed them quite a bit down the national table, and as a side that's spent a League campaign in Division 4, that's probably justified. In fact, on neutral turf, it would be almost a coin-toss to pick between Offaly and their visitors Longford – who met them only a few weeks ago in the Division 4 final. With the benefit of O'Connor Park, though, Elo puts its faith in the Faithful by 62.6%.
Carlow (30th, 707) v. Laois (15th, 1305)
The mismatch of the weekend. If Kildare's summer is as poor as its spring, Laois have certainly now overtaken them as Leinster's third-ranked team after Dublin and Meath (and their promotion to Division 2 confirms it). Carlow, on the other hand, have been the province's worst for some time, and were bouncing along the bottom of the Elo ratings all spring. Even with home venue they get only a 9.1% chance of derailing Laois's progress.
Louth (21st, 1080) v. Westmeath (20th, 1100)
Many will remember Westmeath's footballers for their exploits through the back door and the efforts of Dessie Dolan – but it's now 14 years since their breakthrough season where they took Meath to a quarter-final replay, and this is their first Championship campaign since Dolan's retirement last year. Having slipped to that level, they're now almost equals with Louth, who had a mediocre League campaign but will feel like this game is not beyond them. Marginally behind Westmeath on merit, home venue could make all the advantage and Elo gives the a 59% chance of winning.
We're back on Sunday after the games!