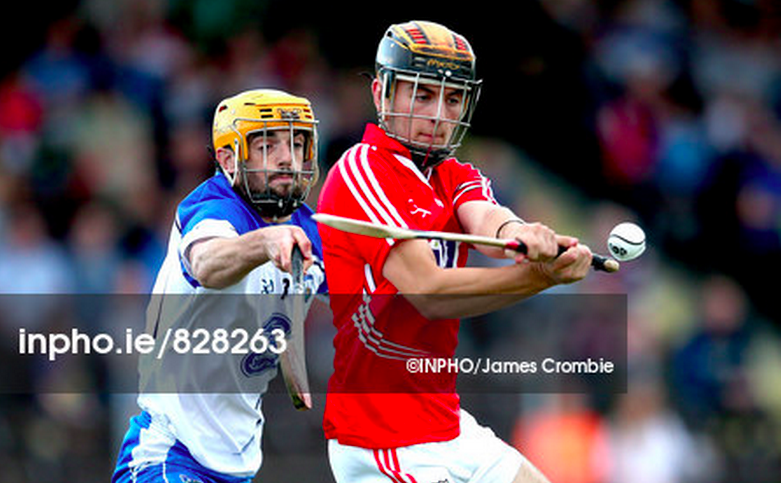 As Semisonic once sang, every new beginning comes from some other beginning's end. As the National Leagues wrap up with the meeting of Munster rivals Waterford and Cork, the Leinster provincial championship and three lower-tier competitions all get into gear on what's actually one of the busiest weekends of the hurling year.
And that being the case, let's get to it…
---
National Hurling League Division 1 final
Cork (3rd, 2032) v. Waterford (5th, 1900)
Well now, what have we here? Cork have amazingly not won a National Hurling League since 1998 – though it's now a decade since the Rebels won any national hurling silverware at all. Waterford won the second of their two leagues in 2007 and have almost nothing to lose after unexpectedly making it to the final from the backroads of Division 1B. (There's hope for Clare next year after all.) Cork are 64.7% favourites to win in Thurles but nobody should be too surprised if the 35.3% underdog turns it into a Deise day.
Leinster Senior Hurling Championship
Westmeath (16th, 1315) v. Carlow (17th, 1322)
Ah, the smell of championship hurling… and although it's the less-glamorous end of the Championship, there's two good games on the menu this weekend. These two teams are the most evenly matched this weekend – and given the stakes in the Leinster round robin stage, it's crucial that no inch is given as the four participating sides strive to avoid the slide into the Christy Ring. Westmeath will be delighted to have home advantage, which gives them a 60.5% chance of defeating their southern rivals.
Antrim (14th, 1344) v. Laois (11th, 1474)
Antrim are a little further down the pecking order than their visitors but also have the benefit of home advantage – and Laois will not relish having to make the trek up to Ballycastle for their opening game. The home advantage means the two sides are almost equalised, but Laois are the slightly stronger after defeating Antrim in a Division 1B relegation playoff. Indeed, the fact they're already facing Division 2 means Antrim can ill-afford to go into the Christy Ring Cup too (particularly if they end up playing Kerry in another promotion play-off). Laois get Elo's nod but not by much: 53.4%.
Christy Ring Cup
Kerry (12th, 1443) v. Down (17th, 1251) 
The opening game of the 2015 competition pits together the winners of the 2013 and 2014 competitions. Kerry are the reigning champions and ought to be strong favourites after their barnstorming League campaign that brought them all the way up to Division 1B. Down had a so-so campaign in Division 2B and suffer under Elo's watch as a result. Kerry the favourites, by 79.3%.
Meath (18th, 1221) v. Wicklow (20th, 1075)
Meath have been defeated semi-finalists for the last three years and will know they're capable of putting up another good go – but with London dropping down from the Liam MacCarthy, the quality in this tier is perhaps higher than ever before and it'll be a tough start. They're somewhat lucky to find themselves coming up against a Wicklow side that came out on the wrong end of some batterings in the League. Meath, with the home advantage, come out 75.6% favourites.
Derry (19th, 1161) v. Mayo (24th, 941)
Mayo are the most likely candidates to find themselves facing relegation to the third tier – a fate they can instantly avoid if they can manage to get a win against Derry, who held their ground in Division 2A in the League and made a decent push for promotion. That means the hosts are 81.4% likely to emerge.
London (21st, 1071) v. Kildare (13rd, 1346)
Kildare were last year's beaten finalists and are regularly knocking on the door of emerging to the big-time. This offers them a good start in doing so: even having to go to London doesn't stop them from being 69.1% favourites in getting their campaign off to a win. That said, London almost certainly deserve a higher Elo rating than they have, but suffer simply from an underwhelming 2015 League and an even worse 2014 Championship. They almost surely deserve to be higher than 21st on the overall standings.
Nicky Rackard Cup
Armagh (23rd, 958) v. Louth (29th, 702)
Armagh were relegated from the Christy Ring last year but, on an Elo basis, are almost the strongest side within the grouping. Louth are among the weakest and would have hoped, if they were going to face the Orchard men, that they would have gotten home venue. As it stands, Armagh are 83.7% likely to emerge on top.
Donegal (26th, 890) v. Tyrone (22nd, 937)
Tyrone are the reigning champions at this grade and, nominally, the competition's strongest side – buoyed by a near promotion to Division 2B. Who was it that stood in their way? Oh, yes: only this Saturday's hosts from Donegal. There's previous, a decent match, and a home venue that almost equalises the sides. Donegal are favourites but only by 56%.
Fingal (27th, 794) v. Roscommon (25th, 925)
These two were among the middle-ranking teams in Division 3A and, as their ratings suggest, are fairly evenly matched – even more so when Fingal get the home advantage for the opener. In a format where a winning team can't be relegated, a good result today is crucial. Roscommon are the narrow favourites by only 53.6%.
Monaghan (28th, 775) v. Longford (30th, 635)
These two are among the weaker sides in the competition, but the nature of the format means either could mount a decent challenge for silverware – and flex their muscles into the upper tiers – if they can start off on the right foot. Monaghan are already a stronger team and getting to play the game at home means they've a 75.1% chance, in Elo's eyes, of prevailing.
Lory Meagher Cup
Fermanagh (31st, 577) v. Warwickshire (32nd, 572)
This year's Lory Meagher Cup is most notable for the entry of a side from Lancashire – the first time that a group of Mancs have taken part in an All-Ireland competition. They're sitting out the opening weekend, though, so the sole representatives from Britain this weekend are making the not-too-glamorous journey to Fermanagh who are almost an equally accomplished team. It's the home advantage that makes all the difference in that case – the Erne-men are 61.9% likely to outcome.
Leitrim (34th, 281) v. Sligo (33rd, 320)
THE GRUDGE MATCH OF THE WEEKEND… for no reason other than the fact that the loser will remain the 'weakest' side of the 34 active hurling counties, ahead only of a Lancashire team that haven't actually played at all yet. Leitrim are the slightly weaker of the two but home advantage in a derby may make all the difference and grants them a 57% advantage on this occasion.