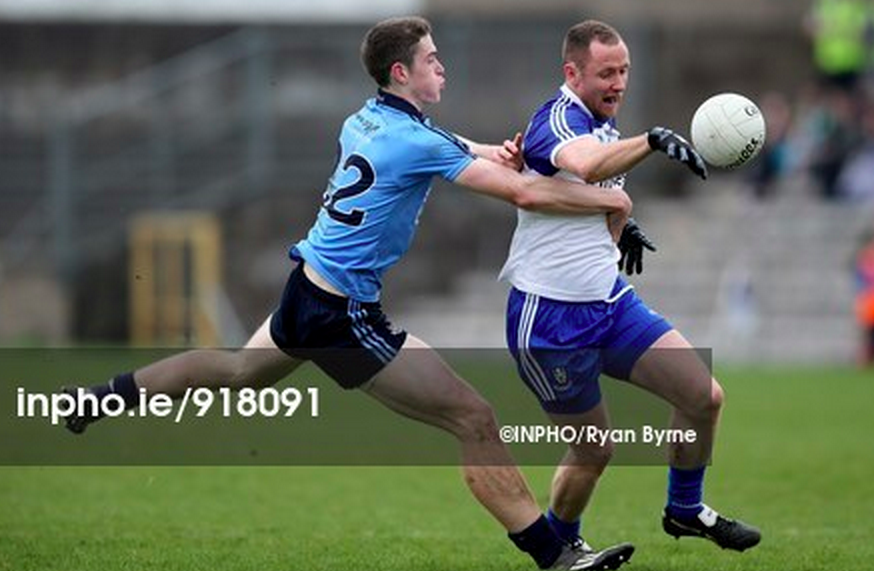 After the journey, comes the arrival. The four teams contesting this Sunday's Allianz Football League semi-finals are not the four best in the country, but the participants have earned their spurs after some tricky journeys around the country, and after entertaining some difficult visitors at home.
Kerry, the reigning all-Ireland champions and 2nd-ranked Elo team, are not participants. Nor are Mayo, fourth in the ratings, because they only got a draw with Donegal last Sunday in the last round of group games. But the four teams taking part all deserve to be there – and it promising to be a fascinating double-header at Headquarters.
Division 1 semi-finals
Dublin (1st, 1943) v. Monaghan (6th, 1680)
Poor auld Monaghan. Having lost their last group outing to Dublin by 11 points, at home, the Farney Army now need to head to Croke Park to play exactly the same team only a week later.
One suspects that playing in front of a Croke Park crowd on a Sunday, with a few extra bodies on the terraces and a few more Alan Brogan-shaped men in the dugout, the Dubs will begin to find their groove. They're not the top-rated team in the country for nothing.
Monaghan had virtually nothing to play for last week so they're not likely to be quite so fallow again, but Dublin get an 84% nod by Elo and it's tough to look beyond them.
Cork (5th, 1759) v. Donegal (3rd, 1794)
This one could be a cracker. Cork blew everyone away with their early form and got to rest some of their bigger names in a last-day defeat to Derry who were already relegated. Donegal had to blow off the cobwebs a bit, but will feel the benefit of a draw with Mayo in Castlebar to really test their mettle. Plus, they beat Cork by a point in Ballyshannon when the sides met on the 1st of March.
Elo gives Donegal the nod by just 54% but really this one, on neutral ground, is a total toss-up.
We're back on Sunday night to see how the semi-finals affect the Elo ratings.