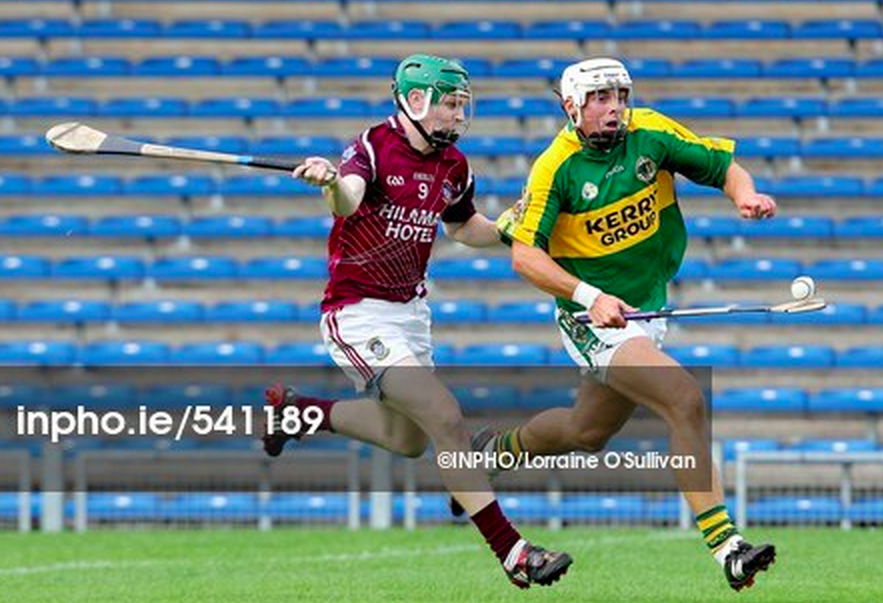 Getting a good run in the summer championships is generally the prime objective for an inter-county side, but for those on the lower tiers, promotion through the National Leagues is a seriously important goal.
The likes of Kerry and Westmeath have real ambitions to be among the higher tiers of hurling, while sides lower down the food chain like Meath and Kildare shelter pockets of diehard hurling folk whose standard of play would be hugely improved by continued exposure to those who simply play the game better.
Division 2A final
Westmeath (15th, 1336) v. Kerry (13th, 1404)
The winner of this match isn't guaranteed promotion to Division 1 – they'll still have to win a playoff against Antrim – but the winner of the playoff will by definition have a higher Elo rating than the men in Saffron. Kerry come in with a slightly higher rating – mostly because of the margin of victory in previous matches – but Westmeath were 15-point winners when the sides met in Tralee. This game takes place in Limerick and Kerry get the nod by 57.8%.
Division 2B final
Kildare (16th, 1325) v. Meath (19th, 1242)
Kildare manager Brian Lawlor lashed out this week at the bizarre promotion system within the Leagues – arguing that, having beaten all five sides in his division, his team should already be deemed 'champions' and promoted automatically anyway. He may have a point – the Six Nations has a comparable format but doesn't have a one-off final where a Grand Slam side can still leave without silverware.
But at least the winners of Division 2B have the minor luxury of being promoted directly to 2A and not having to play a playoff first. And indeed, a cynic would argue that if a Grand Slam-winning side loses a final, and can't win on the very day when it counts most, they perhaps shouldn't be going up in the first place.
That said, this local grudge match – between two sides who have a habit of meeting at the business end of Keogh, League and Ring cups – is still likely to go Kildare's way. Among their five wins is a 10-point defeat of Meath, and on neutral ground in Mullingar they're 59.4% to make the leap.
Division 3A final
Tyrone (24th, 956) v. Monaghan (29th, 791)
Of the four games this weekend, this one could be the most clear cut, although the sides drew in the group stage and neither lost a single match throughout. Tyrone have accrued about 80 ratings points this season but Monaghan have taken twice as much and would probably get a better Elo standing if they weren't coming from a low base. The sides meet in Keady, Armagh, where Tyrone get the nod by 68.1% and will go on to play Donegal for the right to contest Division 2B next year.
Division 3B final
Longford (31st, 664) v. Warwickshire (33rd, 543)
Longford won the regular-stage match by five points at home, but the Brums were good winners in the other two games and will give this one a fair rattle. Ratoath will host this battle where the winner is guaranteed to replace Fermanagh in Division 3A. Longford get the nod by 63.6%.
We're back after the weekend to chart the changes in the charts.