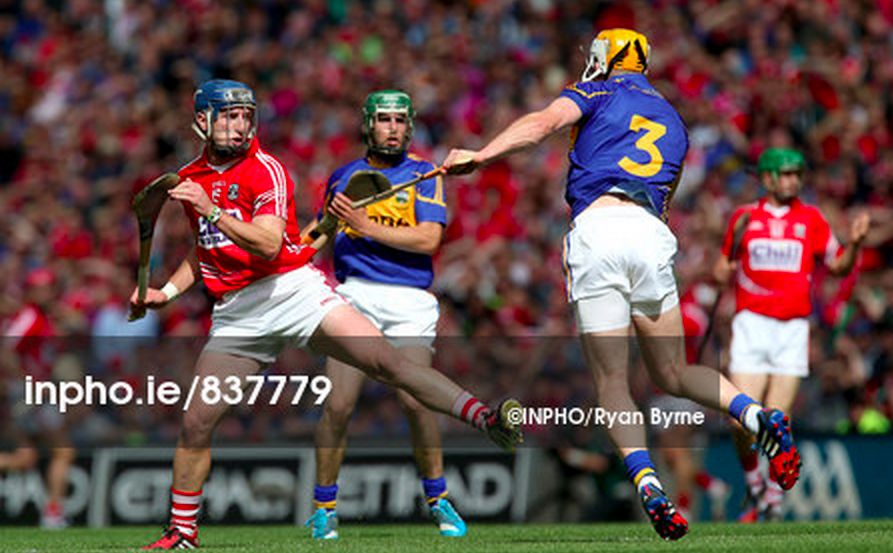 And now, the end is near, and so we face the final clashes.
The Division 1A table is oddly poised – first plays second, third plays fourth, and fifth plays sixth. The top two also play off in Division 1B.
So, let's get to it…
Division 1A
Kilkenny (1st, 2164) v. Clare (7th, 1855)
It's unusual, but it's true: Kilkenny, great team in history and reigning League champions, have lost three matches in a row and are now destined for a relegation play-off. A win for Kilkenny can only put them level on points with Dublin or Galway, both of whom have a better head-to-head record – so Kilkenny are in relegation territory whether they like it or not. Clare's only hope is if they win and Galway beat Dublin. Elo says the Banner are only 13.2% likely to pull off their own side of the bargain.
Cork (3rd, 2030) v. Tipperary (2nd, 2108)
At the other end, of the table, second plays third in Páirc Uí Rinn. The home venue gives Cork an Elo top-up to give them a 52.5% nod but the chances are these sides will be facing each other again before the League is out. 0.525306793
Dublin (5th, 1883) v. Galway (4th, 1910)
A draw would see both sides qualify for the knockout stage; Dublin will be mindful of the circumstances surrounding Clare and be keen. The Dubs get the nod by 58.3%.
Division 1B
Antrim (12th, 1400) v. Offaly (10th, 1574)
Antrim have been trying to make a decent fist of things this year, but their hammering last weekend by Waterford makes it impossible to dodge a relegation playoff. Offaly are almost certainly set to qualify for the knockout stages but a win could see them facing the likes of Dublin or Galway instead of the likes of Cork and Tipp. Offaly are 58.4% to win.
Limerick (6th, 1882) v. Laois (11th, 1460)
In order to avoid relegation territory, Laois need not only to win, but also overturn a 21-point difference over Offaly, who would also need to totally collapse against Antrim in the game already mentioned. Limerick are 91.7% to render that issue moot.
Wexford (9th, 1735) v. Waterford (8th, 1809)
These two are already top of the table and guaranteed a future, so the winner will merely guarantee themselves a match against the 'weakest' survivor from Division 1A. Wexford are 53% to benefit from that.
Division 2A
Kerry (13th, 1396) v. London (20th, 1079)
Kerry's win over Carlow last week cements their credentials as genuine Liam MacCarthy tier material and this week they're 87.2% to tilt for a spot in the final.
Derry (19th, 1194) v. Wicklow (21st, 1042)
Wicklow have lost all four outings and aren't likely to trouble Derry as they hunt for the top table, who get the nod by 76%. Derry are level on points with Kerry, on five, but also must overhaul a two-point difference to leapfrog the Kingdom into the top two.
Westmeath (15th, 1319) v. Carlow (14th, 1339)
A draw would effectively guarantee both of these sides a rematch in the Division 2A final, but Westmeath are 59.1% to win. Neither will settle for a draw as the loser ought to be overhauled by either Kerry or Derry.
Division 2B
Donegal (26th, 888) v. Kildare (16th, 1317)
Kildare have won their previous four outings and are guaranteed a final berth; Donegal would need to overcome a gargantuan points difference to escape a relegation playoff. Kildare are worthy of their 82% nod.
Mayo (22nd, 971) v. Armagh (25th, 903)
A decent win for Mayo would be enough to lift them out of the bottom two, but Armagh will have their eye on better things – a win today, and a decent win for Meath over Down, could see them make a final. Mayo get the nod, 68.4%.
Meath (18th, 1213) v. Down (17th, 1280)
Meath's defeat to Armagh last week essentially seals their status in 2B and no higher, but mathematically it's still possible to make it out. Beating Down would put both sides on six points, with Meath then ahead by virtue of head-to-head record. If Armagh join them on six, it goes down to points difference, which ought to see Down survive. A Meath-Mayo combination of wins would put the Royals in the final; they're 53.8% favourites to pull it off.
Division 3A
Fermanagh (31st, 610) v. Monaghan (28th, 758)
Fermanagh have lost all four outings so far and Monaghan, who are chasing a spot in the final, should be better favoured than the 55.5% they get from Elo.
Fingal (27th, 803) v. Louth (29th, 693)
Neither team can make it to the final but the losers are guaranteed a spot in the relegation playoff. Fingal are 72% to avoid that outcome.
Tyrone (24th, 939) v. Roscommon (23rd, 942)
First plays third; Tyrone winning will put them top of the table at the end of the campaign, but a loss will see Roscommon (and probably Monaghan) make it to the decider instead. Tyrone are 61% favourites to make it.
Division 3B
Longford (30th, 654) v. Sligo (33rd, 330)
Longford have won both their outings thus far and are 87.5% to finish with a perfect hat-trick. Sligo have lost both and simply cannot qualify for the final.
Warwickshire (32nd, 536) v. Leitrim (34th, 288)
The winner is guaranteed a space in the final alongside Longford; a draw would suit Warwickshire's better points difference. The reigning Lory Meagher champions are 83.3% likely to win another trip across the Irish Sea.