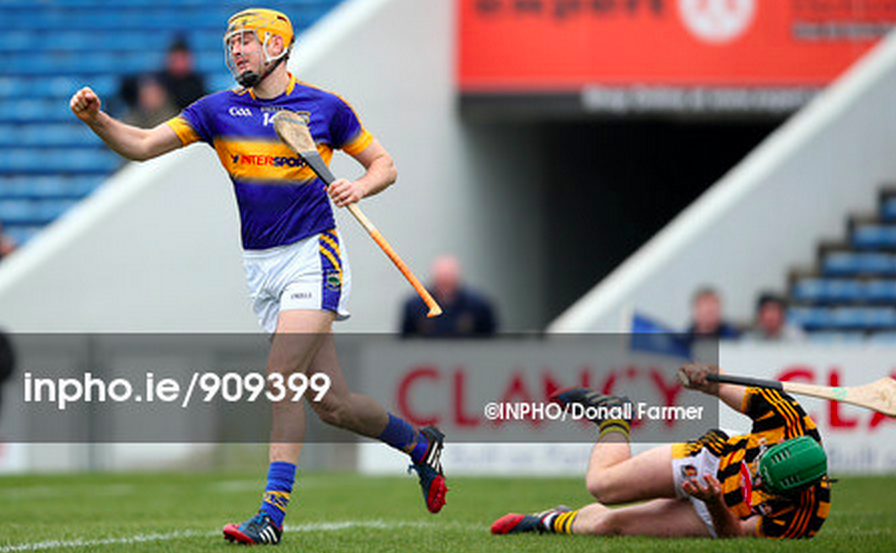 When was the last time Kilkenny lost three competitive hurling matches in a row? Suddenly the lack of a pre-season competition, and the absence of the Ballyhale contingent, looks like a huge handicap.
The Cats remain top of our rankings table, but Tipperary gain 37 ratings points at their expense, and the gap between the top two sides is down to 56 – meaning another loss for the Cats this weekend could see them fall off the top (aside from going into the relegation playoffs).
The rest of the table is fairly static this week; Dublin rise one place, despite losing in Clare, because Offaly managed to take victory from Limerick who lose a greater number of points as a result.
Hurling rankings
(w/e March 15, 2015)

| 1 | | Kilkenny | 2164 |
| --- | --- | --- | --- |
| 2 | | Tipperary | 2108 |
| 3 | | Cork | 2030 |
| 4 | | Galway | 1910 |
| 5 | (+1) | Dublin | 1883 |
| 6 | (-1) | Limerick | 1882 |
| 7 | | Clare | 1855 |
| 8 | | Waterford | 1809 |
| 9 | | Wexford | 1735 |
| 10 | | Offaly | 1574 |
| 11 | | Laois | 1460 |
| 12 | | Antrim | 1400 |
| 13 | | Kerry | 1396 |
| 14 | | Carlow | 1339 |
| 15 | (+1) | Westmeath | 1319 |
| 16 | (-1) | Kildare | 1317 |
| 17 | | Down | 1280 |
| 18 | | Meath | 1213 |
| 19 | | Derry | 1194 |
| 20 | | London | 1079 |
| 21 | | Wicklow | 1042 |
| 22 | | Mayo | 971 |
| 23 | | Roscommon | 942 |
| 24 | | Tyrone | 939 |
| 25 | (+1) | Armagh | 903 |
| 26 | (-1) | Donegal | 888 |
| 27 | | FIngal | 803 |
| 28 | | Monaghan | 758 |
| 29 | | Louth | 693 |
| 30 | | Longford | 654 |
| 31 | | Fermanagh | 610 |
| 32 | | Warwicks | 536 |
| 33 | | Sligo | 330 |
| 34 | | Leitrim | 288 |
| 35 | | Lancashire | 250 |